My wife and I recently started a quick-service restaurant, and we are looking for a self-order solution to reduce our labor cost, this is really important to us, we have already talked about why we need set-up self-order in our recent post.
At first, we have tried very hard to search for a perfect solution, ideally, our requirements as follow:
1. Reasonable Price
We start a small business and have a limit budget. After taking a glace at big brands such as Toast, or Touchbistro we believe this is not really what we want.
Toast, for minimal basic usage, requires $64 per month and $649 upfront investment, and don't forget that each transaction will come with a processing fee. And that does not even include the self-order feature.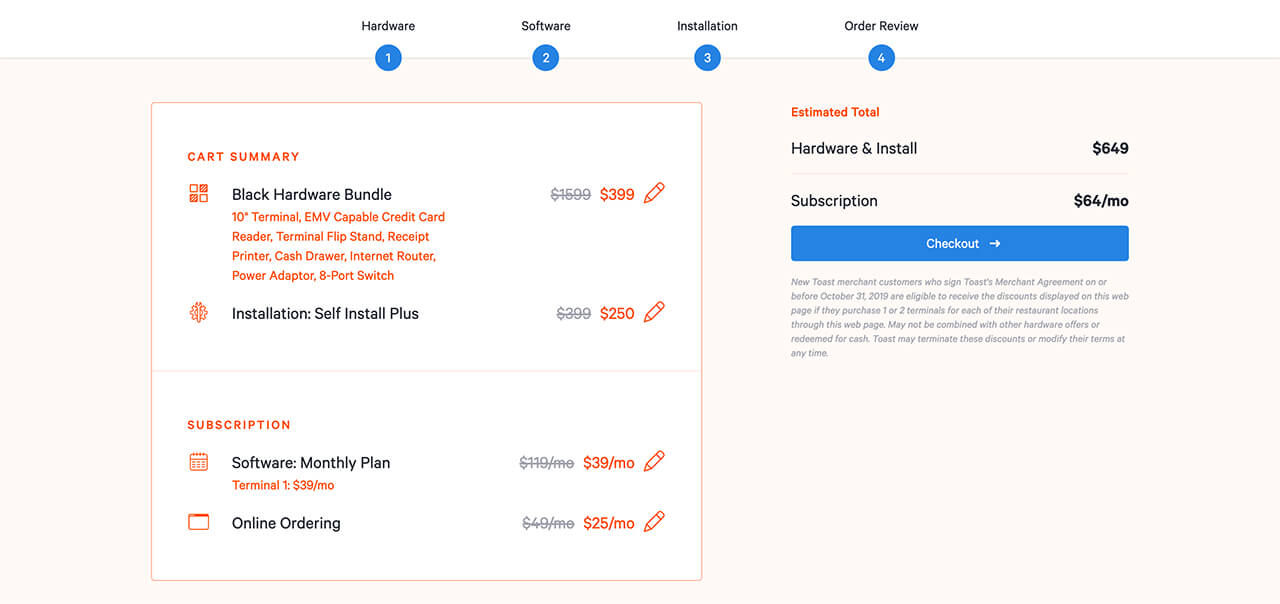 Since we located in SF, a local company called Zyrl reached to us selling their self-order solution, they provide zero upfront but after we talked a little bit more, we found that it requires 5% extra fee per order (transaction fee not included), this would cost us more event no upfront cost in the long term, so we didn't go forward with this either.
2. Integrate existed POS
Our previous store owner left Square equipment with us, and we have experiences with Square before in our previous restaurant and are satisfied with its truly transparent flat rate of 2.75% transaction fee, so we want to keep that POS solution.
You can choose other payment processors such as Square with TouchBistro, however, the subscription fee is even higher than Toast:

3. Accept cash payment
Basically, we don't want our users just limit to use a card or even more fashion ways such as apple pay. We still want accept cash since some people still prefer to use cash nowadays. In addition, it also excludes the transaction fee.
This is most important to us, after researching, none of the self-order providers has this option in their software. And this is the main reason why we need to build this our own solution.
4. Flexibility
We spent much time decorating the store to make it bright and pretty, we also want the self-order screen to keep the same looking. And our restaurant we have plenty of topping to choose, so we want each option to have a pretty image attached, let our customers easy to figure out what they want.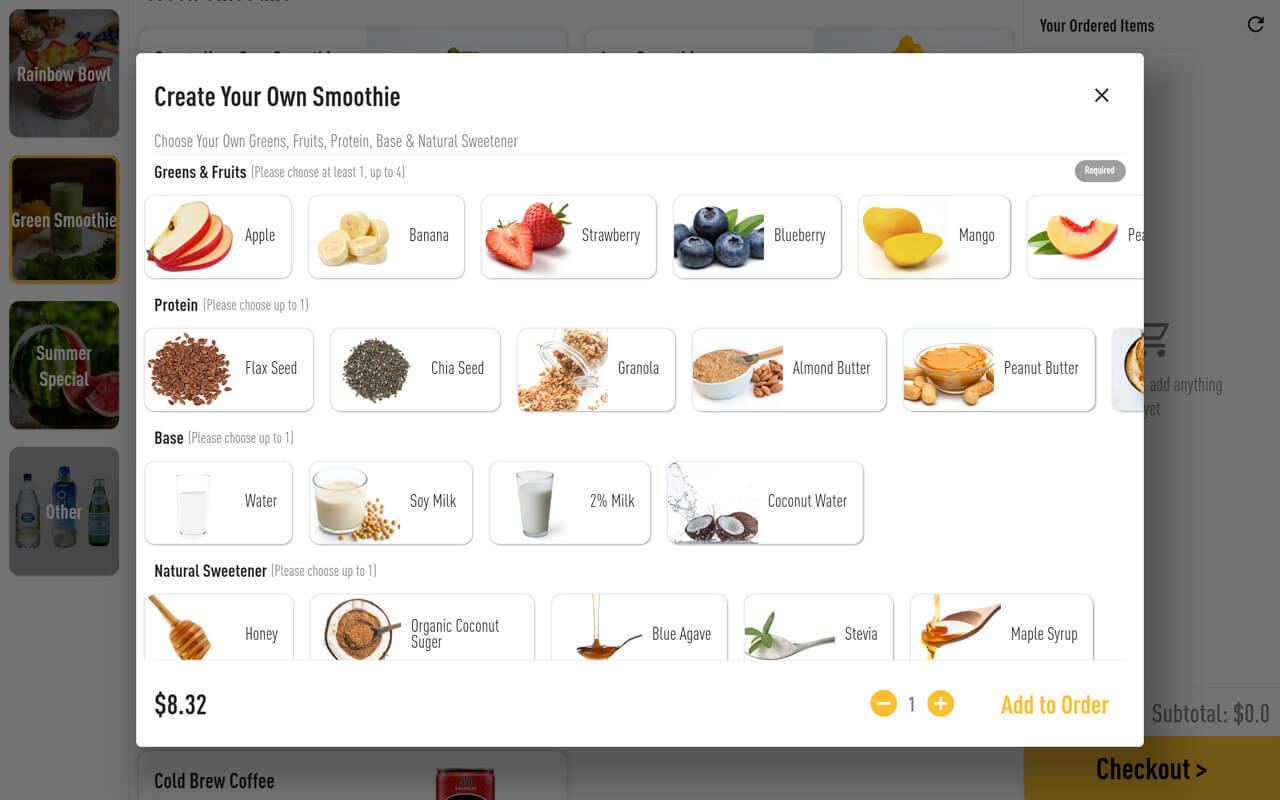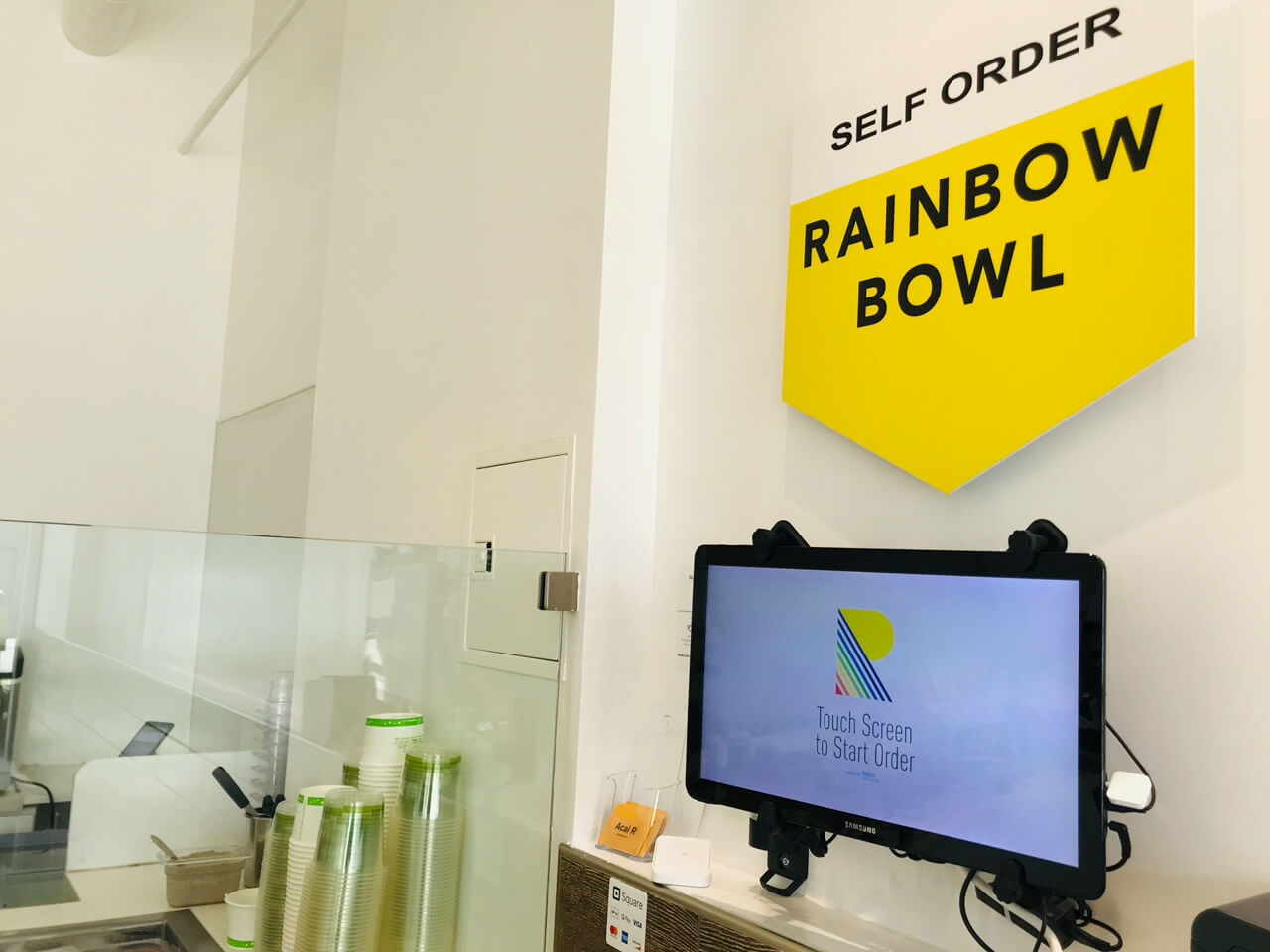 I spent roughly one month to build the MVP product, and start testing in the store from Apil 2019, our customers start to get used to our flow of check out. First, they will choose anything they want from the self-order screen, they chose pay card or cash, if they pay cash, they will pay after we call their order number and make payment.
It works quite well except a few problems, the receipt printer we choose first is quite cheap, and it stuck sometimes, and we replace it with a better quality one.
We are still working on improving the software to make it more robust and easy to use every day.
Create free account
Contact us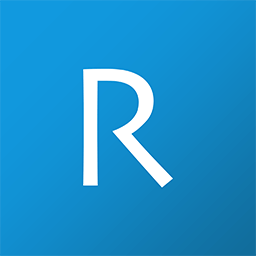 Reduce