As a small restaurant owner, you have low-profit margins but lots of bills to pay.
In other words, you can't afford to pay a high price to try out a new technology that might not fit your restaurant.
You probably already experienced McDonald's Self Order Kiosk. You probably already noticed Costco's food court line going much quicker after integrating a Self Order Kiosk.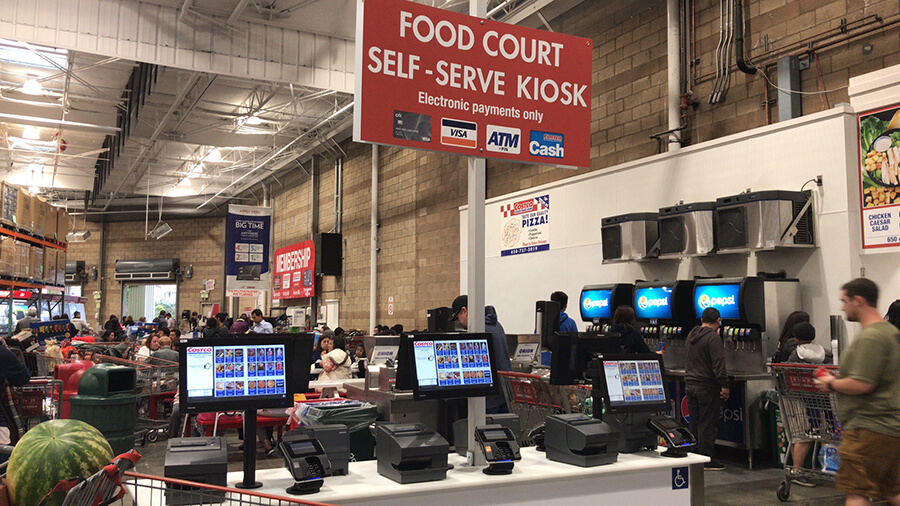 The big chains like McDonalds, Costco, Panera are crushing it. Fewer cashier, lower labor cost, lower workers' comp, and much more efficient. Sounds too good to be true.
"Should I give it a try?" you ask.
Reading this post might be a good start.
We've put together 6 Pros & Cons that covers the benefits and difficulties that most small business owners face with Self Order Kiosks.
Plus, I will be lumping you into statistics and numbers. By the time you're done, you'll be able to determine if a Self Order Kiosk will work out in your restaurant.
Here are 3 Pros for small business owners to set-up Self Order:
1. Saving The Real Labor Cost
Setting up Self Order Kiosks typically means fewer cashiers, this is a huge benefit considering how much you're paying for labor cost.
One of your biggest overhead is labor cost. Which includes but not limited to:
Employee wages
Social security & medicare taxes
State required unemployment compensation insurance
Workers compensation insurance
Paid time off, overtime, etc
What's your Real Labor Cost? The real labor costs to this point are typically in the 1.25 to 1.4 times base salary range- e.g. the real cost range for a $50k/year employee is actually $62k to $70k.
Base on research information provided by Joseph G. Hadzima Jr, Senior Lecturer of MIT - How Much Does An Employee Cost?
The following is a list of minimum wage rates for each state for 2019. The data is based on information provided by the Economic Policy Institute, the National Conference of State Legislatures, and the Labor Law Center. Please note that the federal minimum wage has not been raised since 2009, but many states and localities have raised their own minimum wages.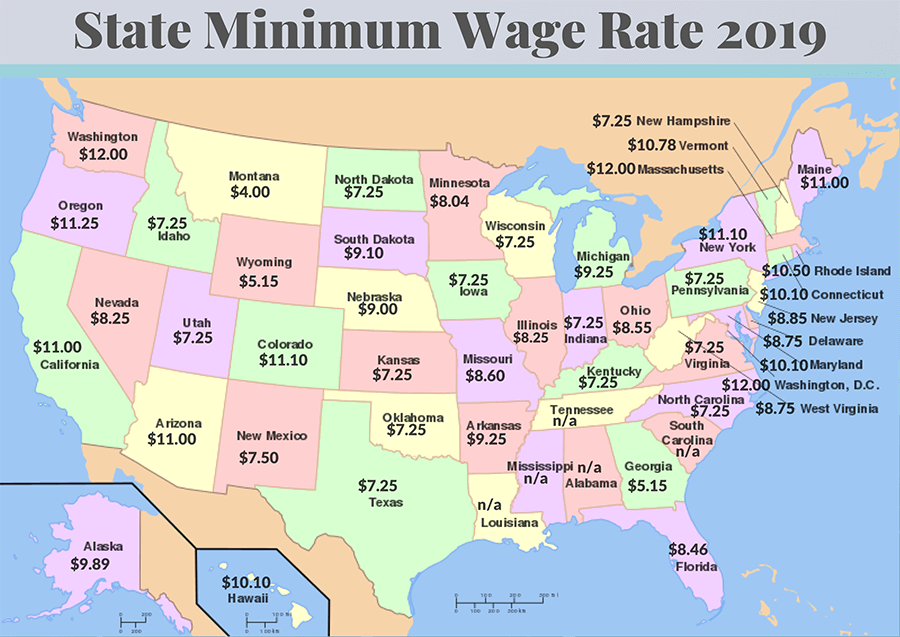 2. Increase Sales
DID YOU KNOW?
---
New research from Tillster shows that 25% of restaurant customers have used a self-ordering kiosk at a restaurant within the past three months—up 7% year-over-year. Further, more than 65% of customers said they would visit a restaurant more often if self-service kiosks were offered, and 30% of customers prefer to order from a kiosk versus a cashier if the lines were of equal length.
---
Not only your customers are more willing to return. The Self Order Kiosks also helps promote new offers, much better than a real person. The kiosk can pop out a small promotion window prior to checkout, or ask if your customer wants to add a small fries for a dollar.
3. Customer Satisfaction
"But a real person can provide better customer service."
Really?
Self ordering is more accurate, the kiosk will never mishear your customer's order
Self ordering is faster, your customer can review their whole order in a fast and efficient way
Self ordering allows your customer to customize their order without the pressure
Self ordering makes it much easier to order an enormously embarrassing spread of food
Self ordering eliminates waiting time. People are only waiting for their order, not waiting to order.